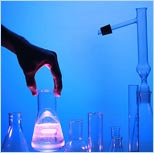 Overview
The increasing health awareness amongst the masses have fueled a rapid growth and development of Medical and Pharma Industry. It combines technology and human touch to administer care for millions of people from – new born to critically ill. The industry encompasses a broad range of services offered by various hospitals, physicians, nursing homes,diagnostic laboratories, pharmacies and ably supported by drugs and pharmaceuticals.
Following the de-licensing of the pharmaceutical industry, manufacturers are free to produce any drug duly approved by the Drug Control Authority. Technologically strong and totally self-reliant, the pharmaceutical industry in India has low costs of production, low R&D costs, innovative scientific manpower, strength of national laboratories and an increasing balance of trade.
Medical & Pharma industry is a success story providing opportunity for large medical recruitment and ensuring that essential drugs at affordable prices are available to the vast population across the globe.
Medical Recruitment
We are one of the leading global pharmaceutical and medical recruitment agencies providing mid to upper level staff involved in drug discovery, clinical development, post approval services and commercial activities. Our specialist work in hand with the employers to set a clear direction and provide the best search for suitable candidates.
We have worldwide resources that allow us to identify and attract the best talent in the industry. As part of our managed solution we introduce more tactical and strategic hiring methods to rapidly augment staffing levels. Our large database of job seekers from the industry enable us to shortlist the deserving candidates within shortest time frame. Whether you're seeking a team to implement an ongoing project, or looking for an individual with specific skills for the short term, we can efficiently meet all your staffing needs.
Some of the key job portfolio for which we have been actively recruiting includes
Physicians
Surgeons
Nurses
Medical Representatives
Para Medical Staff
Lab Assistants
Professors
Research Associates
Specialists like cardiologists, Dentists, Psychiatrists, Dermatologist etc
Anesthesiologist Technicians

Biological and Medical Scientists
Medical Transcriptions
Blood Bank Technology Specialists
Health Information Technicians
Cardiovascular Technicians
Medical Social Worker
Physical Therapists
Sales representatives
X-ray man
Compounders