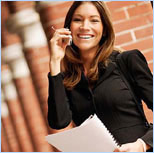 We are a reliable international job placement consultancy providing manpower consultancy services and overseas placement consultancy services meeting the industry demands for professional manpower. Our process-driven organization assists clients in recruiting trained professionals for different industries.
Our team of professionals have made a mark as one of the most prominent job recruitment consultants. Our experience coupled with specific industry expertise gives us the strength to meet the most challenging of assignments within the stipulated time frame. It is our duty to understand every employer's individual needs that is why we work in close co-ordination with our clients.
In order to meet the changing requirements of industries, we provide regular training to our team members so that they can enhance the value of services to existing and new clients. We follow proven methodologies for the placement of desired candidates.